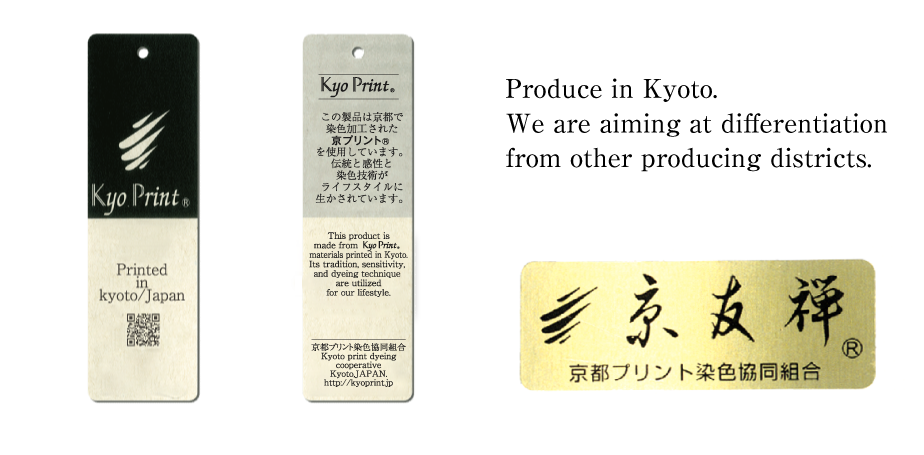 It is obvious that Kyoto is one of the most important producing districts in dyeing processing of fabric printing in Japan. We, Kyoto Print Dyeing Cooperative Association, have been issuing tags for products in order to certify that those apparel productions are dyed in Kyoto. Recently, consumers have become more concerned about where products are produced. It can assure customers of high quality of products to show that they are printed in Kyoto with our tags.

We also add English explanation in order to let customers overseas know that our products are results of dyeing techniques of Japanese, Kyoto tradition. We've got a group registration of a trademark. "Kio Print®" is a mark which certifies that the products are dyed in Kyoto. This tag is authorized only for a product which is dyed at a partner of our association given below.

This information is given so that our association can help your company's development through the differentiation of products.